Meditation in Silver Gray: Tsai Meng Solo Exhibition


Curator Li Gongming
Duration April 12-June 8, 2015
Opening April 12, 2015 16.00
Venue +3 Gallery


Preface
Meditation and Sublimation in the Realm of Tradition
Li Gongming
I have known Tsai Meng for many years, but I had no idea that this dear friend of mine, who already has a degree in printmaking and excels in the study of contemporary photography, was also such an accomplished traditional ink painter. I was even more surprised to learn that his work engages with the meditation on and sublimation of tradition.
In his view, Chinese painting is "full of ambiguity, charm, and subtlety." Thus,his love of tradition springs from internal, persistent impulses and needs: I want, and I still want… Tsai Meng has been influenced by the Dong and Juschools, the Li, Fan, Guo, Mi, Ma, and Xia schools of the Song Dynasty, the Four Masters of the Yuan Dynasty, the Four Masters of the Ming Dynasty, the Four Monks, and the Four Wangs. He has also admired Gong Xian and Huang Binhong,examined catalogs, and absorbed classic works.
Although he does not have a degree in Chinese painting, he was born with talent that wasproperly cultivated. Precisely because he was not trained by a Chinese painting department, he does not have what Harold Bloom calls "the anxiety of influence." His work unexpectedly and naturally dances in the wind and moves with the clouds of tradition; they are fresh and comforting.
Beginning with tradition, he pursues an ancient style, while still managing to retain his personality, especially the authentic experience of heavy ink. His approach is meditative, simply follow ink painting to its source. He is reserved,appreciating subtleties and calmly manipulating them. I believe that, between historical imagination and creative impulses, the feelings and experiences he has accumulated are worth examining closely.
Within the realm of tradition, he engages with time and sees the whole earth. He isbroad-minded, so excellent paintings naturally flow from his brush. He learns from ancient styles, but does not become mired in the imitation of brushstrokes. The brilliance and clarity of his brushwork and the warmth and sincerity of his style are evident in the works shown here.
For the Chinese literati, historical experience is often very closely linked to the creative impulse in politics, philosophy, and art. Tsai Meng has said that, by approaching tradition and understanding ancient style, we can create"responsive creativity." If rebuilding cultural confidence requires many types of intrinsic logic, "responsive creativity" may be very much worth exploring.
Xi Cottage on the south bank of the Pearl River
Spring 2015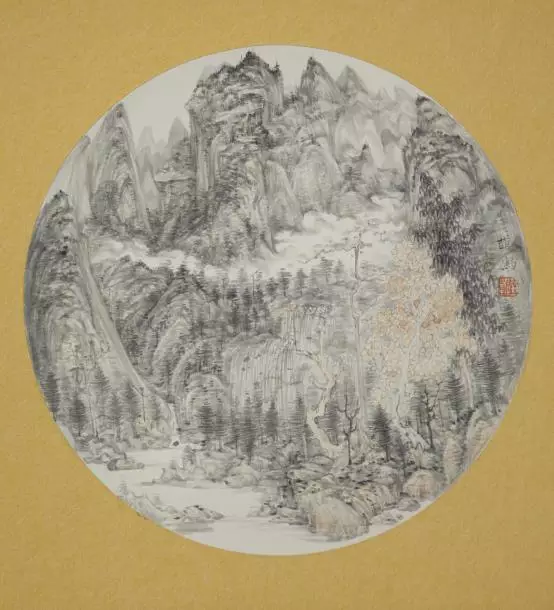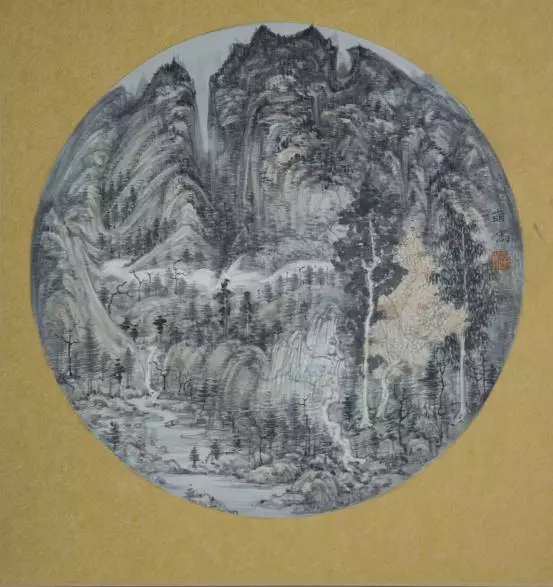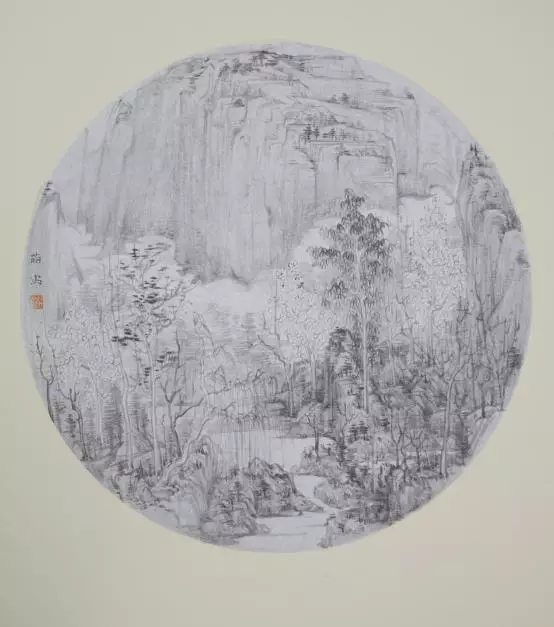 About Artist
Tsai Meng


born in 1978, Ph.D. (Art History), Associate Professor of China Central Academy of Fine Arts. Graduated from Luxun Academy of Fine Arts with a degree in watercolor, acquired the master's and doctoral degrees at the Chinese National Academy of Arts and was under the tutelage of Mr. Xiaoling Zhang, the vice president of the China National Academy of Painting.


He currently works at the curatorial research department of the CAFA Art Museum.At the same time, he has been a deputy editor at the University and Art Museum,and holds a position as an artistic adviser in artron.net. He previously workedat the Chinese National Academy of Arts, and had been a project director at the Guangdong Museum of Art. The exhibitions he once curated include: "2009Guangzhou Photo Biennial" (Guangdong Museum of Art, China, 2009), "Spectacleand Gaze: Exhibition of Contemporary Photography in China" (CAFA Art Museum,China, 2009), "The First 'CAFAM · Future' Exhibition — Sub-Phenomena: Report on the State of Chinese Young Art" (CAFA Art Museum, China, 2012), "Chinese Contemporary Photography 2009-2014" (Minsheng Art Museum, China, 2014), "The 2nd 'CAFAM · Future' Exhibition — Observer Creator: The Reality Representation of Chinese Young Art" (CAFA Art Museum, China, 2015), etc.